We've past another Friday again...that means weekend is ahead :D
Okay, did you ever wondered how we spent our weekend (or at least, Friday is our weekend)? it was always simple actually....gone to the cinema, have a nice dinner, talk a lot about everything, from the important one to the very-unimportant-matters a.k.a ga penting!, and laugh (in fact, we laugh more than we talk...haha).
So, we think we'll review what we've done, what we ate, what we watched...oh one more thing, don't expect the review to be so professional, we are reviewing based on what we feel, and what comes to our mind at that time :p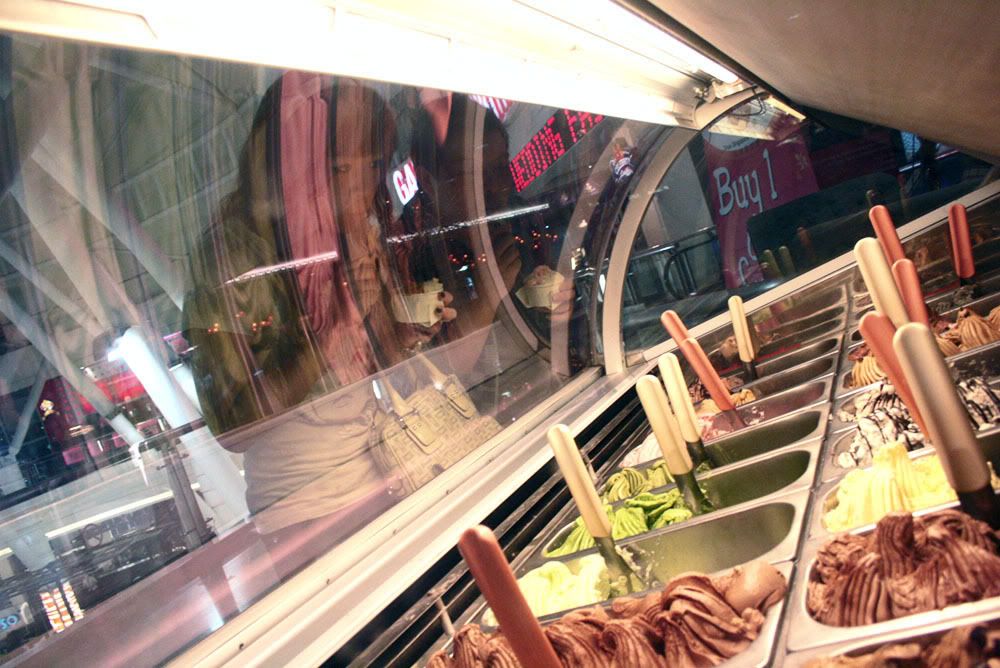 okay, first thing first...let's go for some ice cream!!
yellow : "HEAVEN!!what should we pick...what should we pick..."
they look so tempting...Moooomy, can i have my ice creaaaam?pleaase?
pink had a combination of Durian and Cappucinno
and me?Durian with Ichigo a.k.a Strawberry...awww, sweeeeeet!
hey, finally 3 of us got our latest photos together! that's a rare opportunity!
clockwise : Japan Hamburger for Emmy, Salmon Teriyaki for Pink and Blue, Katsudon for me, Cha-Siu Men for Anton
I had the Katsudon, tasty, but not "like-eating-nectar-from-heaven" tasty
oh one thing i remember, this place's Green Tea...it actually GREEN...literally...
nice movie actually, but we weren't understand the beginning of the story...like always, we were late (again...). but overall, worth to watch, enjoy the movie, and don't compare it with the mangas...cause the manga itself is full of fantasy things, besides, what do you expect from 40 issues of Mangas to be compacted into 86 mins of movie?
anyway, while i was searching for that DBE movie's poster, i run across this short comic from
Miao
: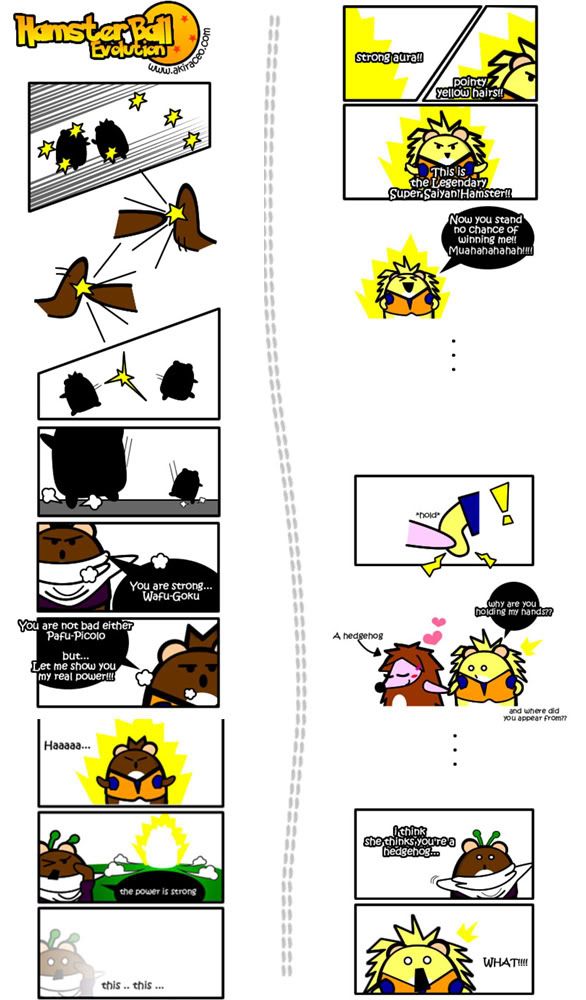 this is funny...hihi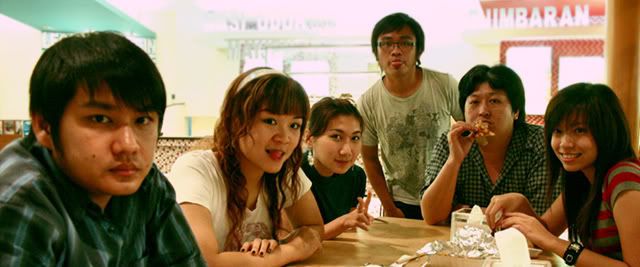 our friends : left-right - Anton, Pink, Lilly, Dennis, Chong, Emmy
i'm the one who take the photo, and Blue was gone back home earlier...
that's why you don't see our faces :p
Ah...i love my life...